LIMITED EDITION
SET OF 24 CONTEMPLATION CARDS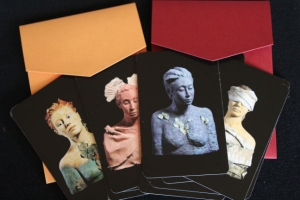 In response to requests, Kat has produced a limited-edition set of 24 Contemplation Cards, featuring the images and writings from her first two calendars. Some use the cards as part of their daily meditation, or as a stimulus to reflective writing.
Card sets can be ordered on this website, all prices include shipping within the US. Persons from Europe or Canada wishing to order, should contact us through this website for exact shipping charges.
All of Kat's proceeds from the set of 24 Contemplation Cards will be donated to the Emergency Feeding Program of Seattle.